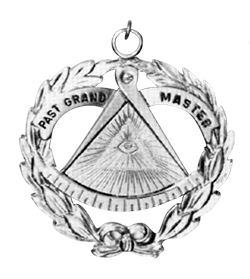 PAST MOST WORSHIPFUL GRAND MASTERS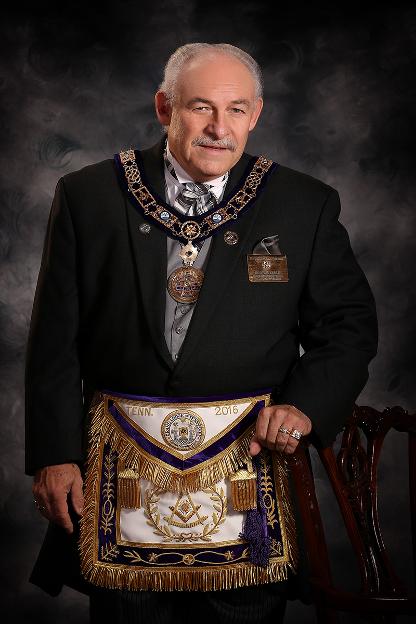 Billy Ray Cutlip was born to O. J. and Pansy Cutlip, on July 10, 1951, in Johnson City, TN. He was educated in the Public School System, and graduated from Northeast State Community College in 1982. He was employed by Texas Instruments and Siemens for 25 years, and is retired from Nuclear Fuel Services, in Erwin, TN.
Brother Cutlip was married to Debra Ann Hilbert September 14, 1996 and together they have four children, Ken (Missy), Richard (Lynn), Christy and Sara (James), and ten Grandchildren.
Brother Cutlip was raised a Master Mason in Arcana Lodge, # 489, on Dec. 21 st, 1974, and served as Worshipful Master in 1979 and 2004. He affiliated with and served as Worshipful Master of Johnson City Lodge # 486 in 2007, and is presently a member of Greenville Lodge # 3. He served the Grand Lodge of Tenn. as Grand Pursuivant in 2004, and on the Board of Custodians of the Work and Lectures from 2007 thru 2011, serving as Chairman in 2010 and 2011
Companion Cutlip was exalted in Thomas E Matson Chapter, # 131, R. A. M. at Johnson City in April 1975, and served as High Priest in 1981, and received the Order of High Priest Hood in 1981. He served the Grand Chapter as Grand Sentinel in 2004.
Companion Cutlip was greeted in Holston Council, # 101, at Johnson City, in April 1975 and served as Illustrious Master in 1980, received the Order of the Silver Trowel in 1980. He served the Grand Council as Grand Instructor for District #3 from 2001 thru 2004, and served as Grand Steward in 1999. He received the Cryptic Mason of the Year award in 2001.
Sir Knight Cutlip was Knighted in Watauga Commandery #25, at Johnson City in April 1975, and served as Eminent Commander in 1979. He also served Carter Commandery # 37 as Eminent Commander in 1999. He received the Knight Crusaders of the Cross in 1985, and the Order of Knight Commanders in 1999. He served the Grand Commandery of Knights Templar, as Grand Sword Bearer in 1982, and served on the Ritual and Tactics Committee from 2000 thru 2011, and as Chairman in 2010 and 2011, and is a member of Holy Manger Tabernacle No XLVIII, Holy Royal Arch Knight Templar Priests.
He is a member of Tenn Priory # 15, Knights of the York Cross of Honor, and served as Eminent Prior in 2008. He is a Past Governor of NET York Rite College and received The Order of the Purple Cross.
He received the Scottish Rite Degrees in the Valley of Knoxville in 1977 and was decorated a Knight Commander of the Court of Honor in 1999. He was coroneted a 33 rd Degree in 2003. He is presently serving the Knoxville Valley as Washington County membership Chairman; Venerable Master, of the Knoxville Lodge of Perfection and Director of Work. He is also serving as the Assistant Personal Representative to the Knoxville Valley for the SGIG of Tennessee.
His other Masonic affiliations include:
Past Sovereign of St Julian Conclave, Red Cross of Constantine
Past President of Upper East Tenn York Rite Association
Past Excellent Chief of William W Cannon Council # 79, Knight Masons
Past Sovereign Master of Jacob R Denny Council # 359, Allied Masonic Degrees
Past President of the Tennessee Allied Masonic Degrees Association
Past Illustrious King, Council of Annointed Kings, Order of the Silver trowel
Celebrant, of Tenn College Masonic Societas Rosicruciana In Civitatibus Foederatis
Burlington Forest, Tall Cedars of Lebanon
C. Newton Bush, Past Master s Association
Tennessee Lodge of Research
Royal Order of Scotland
Nolichucky Chapter, Order of the Eastern Star
Jericho Temple, A. A. O. N. O. M. S.
Honorary Kentucky Colonel
Charter Member of the Order of the Four Black Llamas and presently serving as Chaplain
Billy Ray was elected Junior Grand Warden, March 28, 2013, advancing each year and was elected Most Worshipful Grand Master, March 24, 2016.
(Content provided by the Grand Lodge of Tennessee.)